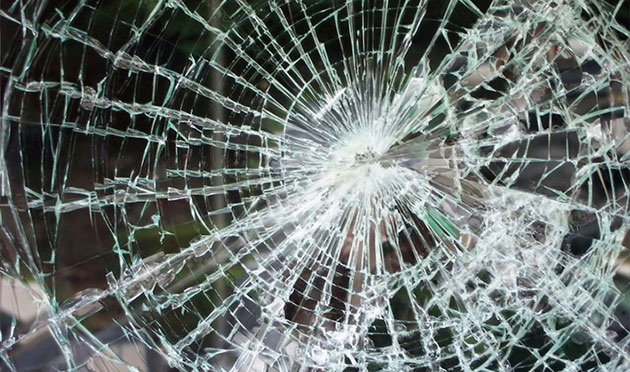 Security Films
Give Your Windows Added Protection, Strength and Security
Security film is specially designed to provide a strong, protective coat to glass windows. When applied, the security film acts as a protective layer, keeping the glass intact if smashed and holding any shards or fragments in place – this can minimise the chance of injury and mess.
With the ability to prevent break-ins, protect drivers from rocks and provide extra safety for homes and businesses during storms, security film is ideal for application on:
Residential and commercial windows
Vehicle windows
Tractors, excavators and similar machinery
Shop fronts and businesses
Why Choose Us?
Films available in safety-only versions or with combined sun control features
An extensive range of security films to choose from
We use the superior 3M security film brand
Over 20 years' experience
Browse Through a Variety of Security Film Options
Extreme Glass Tinting specialises in the application of a variety of security film options:
Ultra Prestige Series
The ultimate in high technology, offering 28 micro-layers of strong, tear-resistant Ultra safety film with the added advantage of Prestige Series sun control films. Designed not to change the appearance of your home, allowing up to 70% of the visible light through your windows. Holds glass together in the event of a break-in or severe weather. Rejects up to 60% of the heat coming through your windows and reduces hot spots by rejecting up to 97% of the sun's infrared rays.
Download: Brochure
Ultra Series
Ultra technology offers up to 42 micro-layers of strong, tear-resistant safety film. Superior performance over standard polyester films in blast and impact events. Available in clear safety film or with a tinted sun control option.
Download Brochure: Family | Bomb Blast Explosion | Forced Entry Protection | Safety and Security | Case Study – Hurricane
Safety Series
These 7 and 8 mil polyester films offer basic protection. Paired with a special thicker adhesive to help hold broken glass together. Available in clear safety film or with a tinted sun control option.
Download: Brochure
3M Impact Protection Attachment Systems
Bonds the filmed window to the frame with either an adhesive or profile option. Attachment system offers the highest level of protection—strong enough to handle even bomb blasts. Creates a robust window protection system that significantly outperforms window film-only installations.
Download Brochure: Protection System | Protection Adhesive
Put Safety First – Get a Free Quote Today
Extreme Glass Tinting offers a wide range of security film options. Please call (07) 4775 5025 to learn more or to organise a quote.