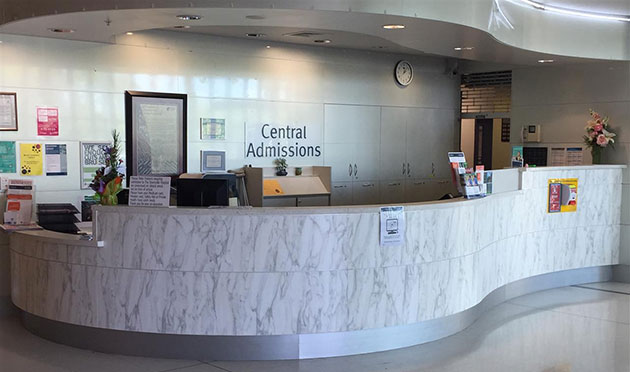 3M DI-NOC Installations
Create the Look You Want With These Unique Architectural Finishes
As Townsville's only licensed 3M installers, Extreme Glass Tinting is pleased to be able to offer local homes and businesses the chance to experience the 3M DI-NOC range of architectural finishes.
Available in a range of colours and made to resemble over 500 different materials, 3M DI-NOC films are simply installed on the existing surface, producing flawless, natural looking results. They are popularly used on interior and exterior walls – you can achieve the look you want on a budget.
Need to see it to believe it? Visit our gallery to see our 3M DI-NOC installations in action.
What Makes 3M DI-NOC Architectural Finishes Better?
Aesthetics: DI-NOC architectural finishes resemble natural materials and other types of surfaces to an astonishing degree, delivering the look you want, without the weight.
Environmental: DI-NOC architectural finishes are not produced from trees or metal-bearing ores. Some designs are included in a Carbon Offset program.
Easy application: 3M Comply™ Adhesive Technology has air release channels that virtually eliminate bubbles, simplifying and speeding application. It bonds powerfully to virtually any substrate.
For more information, download:
Brochure | Solutions | Textures | Architectural Finishes
Why You Should Insist on 3M DI-NOC Architectural Finishes
For renovations: Lightweight and self-adhering, DI-NOC architectural finishes can be applied to the existing substrate, reducing labour and material cost compared to natural materials. With DI-NOC products, you create a whole new look, quickly and inexpensively.
For new construction: Perhaps you prefer the authenticity of real wood, metal or stone. That's only natural. Use them for select areas. Specify DI-NOC architectural finishes everywhere else. You'll get cost savings, speed of application, durability – and still maintain the aesthetic look you desire.
View the Stunning 3M DI-NOC Results
Browse through some of our completed 3M DI-NOC installations in our online gallery. Call (07) 4775 5025 to learn more or to organise a quote.